Estimado Comerciante Cozumeleño,
Nos complace presentarle una gran oportunidad para promocionar su negocio en nuestras páginas de inicio del servicio de WiFi de Cozumel. El servicio de WiFi es 100% gratuito y seguro y está disponible en varias áreas, incluyendo la plaza central, los parques municipales y puntos al otro lado de la isla.
¡Es una excelente manera de obtener mucha exposición y aumentar el tráfico a su negocio!
Los anuncios son por categoría, como compras, restaurantes, etc., con la opción de incluir un
"Anuncio Destacado" (Featured Ad) que se muestran antes que todos los demás anuncios.
Costo para 6 meses y los enlaces para registrarse están a continuación.
Para pagar con transferencia bancaria, pedir más información y reservar tu espacio, completa el formulario AQUI y comunícate con Playa WiFi Network al info@playawifinetwork.com.
Atentamente,
Playa WiFi Network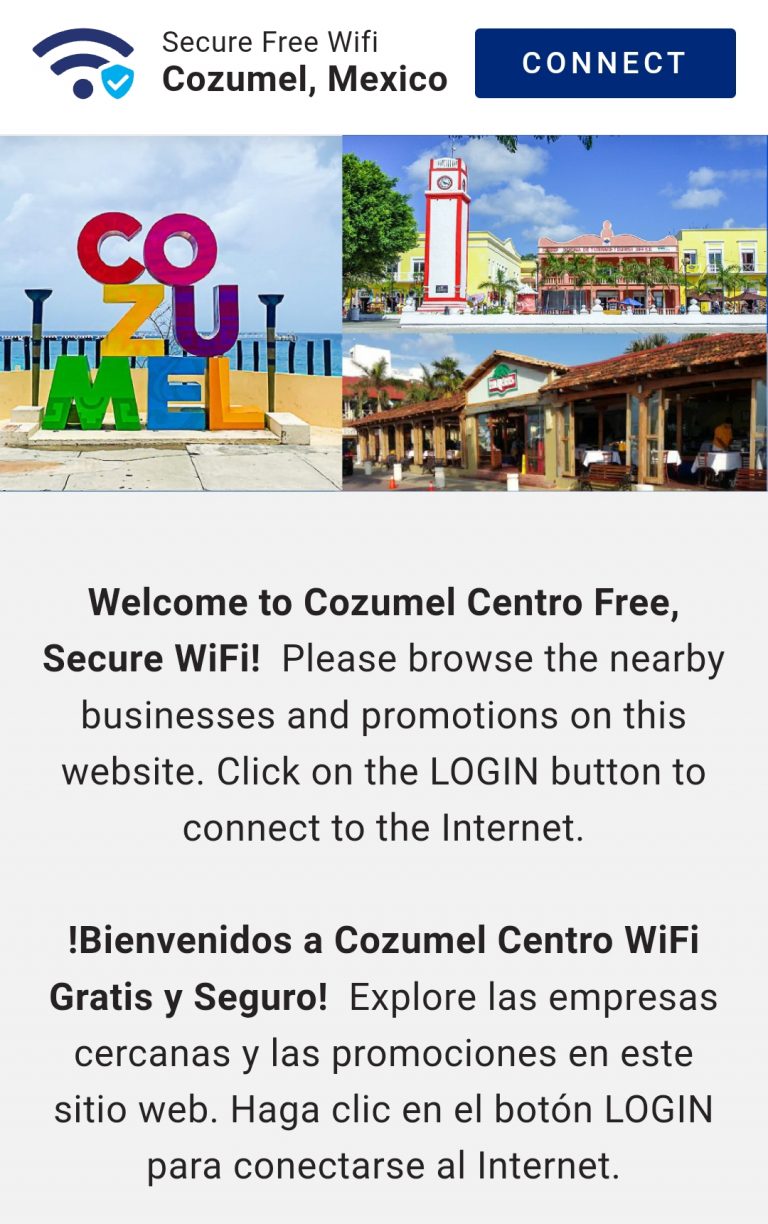 Dear Cozumel Merchant,
We are pleased to present you with a great opportunity to promote your business on our Cozumel WiFi service landing pages. The WiFi service is 100% free and secure and is available in various areas, including the central square, municipal parks and points on the other side of the island.
It's a great way to get lots of exposure and increase traffic to your business! Ads are by category, such as shopping, restaurants, etc., with the option to include a "Featured Ad" which are displayed before all other ads.
Cost for 6 months and links to sign up are below.
Basic Ad: $7,000 Pesos (plus IVA) for 6 months:
Basic advertising 6 months
Premium Ad including Featured Ad (Featured): $11,000 Pesos (plus IVA) for 6 months:
Premium advertising 6 months
To pay by bank transfer, request more information and reserve your space, complete the form HERE and contact Playa WiFi Network at info@playawifinetwork.com.
Sincerely,
Playa Wi-Fi Network