Welcome To Playa WiFi Network
Playa WiFi Network is a Secure Public WiFi Network, available to you when and where you need it most. We are currently adding hotspots in Cozumel, Playa del Carmen and the rest of the Quintana Roo region.
Playa WiFi Network is secure and offered at little or no cost to you, supported by advertisements for the top local attractions, dining, shopping and more.
SECURE: Always be sure you are on a secure network! Even if you are given a WEP or WPA key or password to join a network, anyone else on that network can potentially access your devices and information! Be sure you are connected through a secure system such as Playa WiFi Network and you only enter private information on sites that start with https:// and have a small padlock next to the website address.
Why Playa WiFi Network?
Security
Playa WiFi Network uses licensed software provided by Spotngo and Aradial AAA Hotspot Radius Server Secure Technology to protect you.  Aradial Hotspot Server for wireless includes state of the art superior technology which provides all security and authentication requirements for a wireless based network to protect its customers' activities in real time. When you log in at Playa WiFi Network, it is through secure SSL connections (the same security used by banks and financial institutions.) This security measure encrypts your login and payment data while connected to our secure server. You can verify the safety of your data by checking for the "lock" symbol on the web browser while connected to a secure server. The "lock" assures you that the data is encrypted and the web site is who they claim they are.  You can also ensure you are on a secure site by checking that you see "https" rather than just "http" before the URL (or website address – the "s" indicates a secure site.)
Connection Speed
In addition to the high speed Internet circuits to which Playa WiFi Network hardware and software connects, built in bandwidth management (Fair Gain Technology) and policy control allows our end users to have fast service and a pleasant experience. Bandwidth management prevents certain users from absorbing more of their fair share of the bandwidth which has a direct affect on all other users.  This is a frequent issue on free public WiFi networks, where one person downloading music, movies or other large files slows down the other users.  With Fair Gain Technology, the bandwidth is divided equally among the users.
Roaming Network
Playa WiFi Network coverage zones are seamless…regardless of where you move around physically under the same blanket, you will stay connected to the network, not an individual access point.   Login with the same account at any Playa WiFi Network location.
Have a question about our service? Check the FAQ page, or contact us! Having an issue? Contact our support team.
Interested in becoming a Playa WiFi Network Hotspot Location?
Playa WiFi Network is currently welcoming business owners to become Playa WiFi Network Hotspots. There are several packages which can be chosen from such as: 1) Small Hotspots (only a controller) covering 300 feet (omni directional) 2) Medium Hotspots (controller plus external antenna) cover up to 500 feet (directional or omni directional) 3) Large High Power Hotspots (controller plus multiple high gain directional and/or omni directional antennas) coverage up to one mile or more.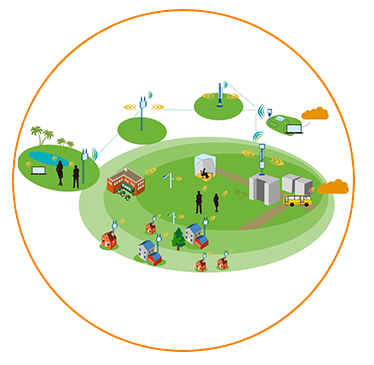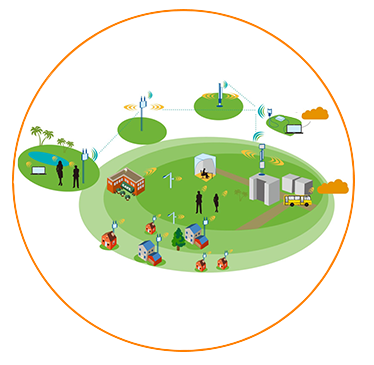 Benefits
Customized Welcome Page – when guests access your "hotspot", they will immediately see your customized welcome page, which displays your brand, logo, information about your business and a link to your website.
Guest Service – we provide guests with the strongest Wi-Fi coverage available.
Forever Free – Playa WiFi Network users enjoy fast, safe, and secure Internet access as well as the best deals from our sponsors.
Managed – maintained and monitored by Playa WiFi Network.
Local Business Directory – Playa WiFi Network is dedicated to not only give users the best deals, but we also feature the most UP-TO-DATE local business information.
How does it work?
A small Wi-Fi controller connects to your existing Internet modem. This device has a powerful built-in WiFi antenna that projects an omni-directional signal up to 300 ft.  Additional small high power antennas are available to increase coverage areas.  Easily cover entire hotel lobby areas, guest houses, restaurants, bars, coffee shops, the resort club house and adjacent pool deck. Get more exposure, better Wi-Fi coverage and provide your guests with a valuable service.
Get in touch with us to learn more, and get up and running today!
About Us
Our History
Playa WiFi Network Inc. was founded by cruise industry professionals with more than 50 years traveling throughout Mexico, the Caribbean and Alaska, offering a secure, roaming WiFi network for passengers and crew to connect to the Internet in the ports of call with one account.  The unique advertising-based concept benefits everyone; visitors, passengers, crew and locals enjoy the convenience of high-speed, secure Internet access in multiple locations and local businesses attract customers.  We implemented state of the art licenses, billing systems and network servers to serve our customers with a menu of options.
Our Mission
Our mission is to expand by serving our customers with reliable, FREE and fast Internet service, offering a pleasant experience while connected on the go with excellent customer service and support. Our immediate plans are to finish already-close-to-completion WiFi coverage zones in Cozumel and Playa del Carmen with the rest of Quintana Roo following soon. Playa WiFi Network is using state-of-the-art technology and has also developed its own software.  Playa WiFi Network is becoming the largest free,  secure public WiFi network in Quintana Roo. It is also our goal to be the #1 choice for business owners looking to provide coverage within their locations, for free or with billing options.
Leadership Team
Our Playa WiFi Network team is a combination of unique individuals with a large spectrum of knowledge covering mechanical, electrical and electronic engineering, graphic design, data programming, accounting and merchant acquisition – speaking many different languages.
Become a Playa WiFi Network Partner
WiFi is increasing in popularity
Help us spread our coverage as fast as possible! Contact us now if you have locations, social connections, or any useful knowledge that can get us closer to providing FREE WIFI for everyone who visits or lives in the area.
Let us take a moment to appreciate the impact of our collective efforts!
The availability and usage of small wireless devices, especially smart phones, has grown substantially and continues to increase exponentially.
Both general public and business consumers demand information at their fingertips, wherever they are and whenever they'd like.
Consumer & business applications are increasingly cloud-based and Internet bandwidth intensive.
Legacy and new Edge, 3G, 4G, 5G, LTE and other Mobile data networks and providers cannot accommodate increasing Internet & data usage demands.
Data Roaming on mobile carrier data networks is still very expensive in most parts of the world.
Consumers & carriers alike view WiFi as a high quality, high bandwidth, and inexpensive option to accessing the Internet remotely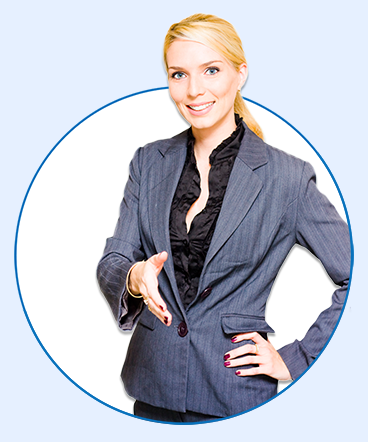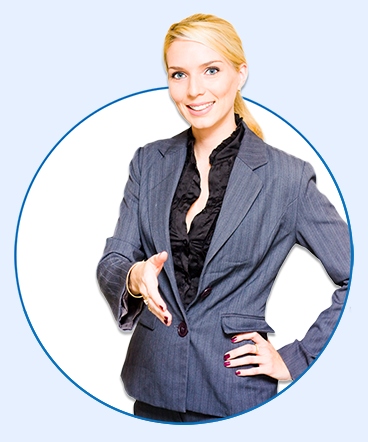 WiFi Deployment is Universal
Globally, public WiFi is becoming a compelling proposition for several markets:
Towns, Cities, Local Neighborhoods and RV Parks
Cruise Ship Ports of Call and Marinas
Resorts, Condominiums, Hotels and Guest Houses
Airports, Hospitals, Universities and Schools
Arenas, Stadiums and Special Event Venues
Restaurants, Coffee Shops, Internet Cafés, Bars and Pubs
Internet Service Providers
Ferries and Boats
There are Plenty of reasons for a Business to Deploy a WiFi Hotspot
Businesses have many reasons why they choose to offer WiFi:
New Products / Revenue Streams
Customer Retention / Stickiness
Customer Acquisition
Competitive Advantage or Parity
Increase Tourism
Customer Value Added
Traffic Offload – as in the case of ISPs
Opportunity For Service Providers
In our effort to provide our users with the HOTTEST DEALS and most UP-TO-DATE business information, there is an immediate opportunity for fellow service providers to partner with Playa WiFi Network, and help us fulfill our goals of WiFi coverage for all of the Riviera Maya. Contact us now to add a new WiFi Hotspot or improve existing WiFi hotspots. For the full benefits of becoming a hotspot on the Playa WiFi Network, including viral exposure for your business, please click here
Get in touch with us
We welcome your comments, questions and suggestions! Maybe you want to share a good experience or recommend a new hotspot location. Please send us a message and we will get back to you shortly